We have another interesting twist to the Apple Titan project, which I believe is the development of the electric iCar. Apparently, Tim Cook was in talks with BMW to use i3 as the base for Apple iCar. Now report says that these talks are over and I think that it is for the better. I am not impressed by BMW i3 compare to Tesla. Tesla Model 3 drive must be almost ready, I guess, it will be smaller base than Tesla Model S. Apple will be much better off using Tesla power-train and battery pack, make its own design of iCar and produce it with Foxconn. Foxconn quite conveniently is investing 800 million in China in its own facility to produce electric car priced at $15k. Apple has the ability to make people pay more for its products, should they change the strategy and mass produce Apple iCar for urban fashionable crowd priced at $20k and with rage of 200 miles - the world will be theirs again. Apple will reach 1 Trillion MC and we will have the mass market for EVs overnight in historical context. How to do it? Tesla can be bought in the end, particularly if NASDAQ will take a breather and stock will go down or strategic partnership like Mercedes had before for power-trains can be done. In this case Tesla's valuation will not be an issue any more. Should we discuss the location for the next Tesla's Gigafactory already? I suggest Ireland - it is the door to the good old Europe, great tax and other government incentives and … International Lithium J/V project with Ganfeng Lithium!
We have another confirmation that Apple is very serious about its Titan project and electric iCar is in the making. This announcement will change the EVs market overnight. You can find my investigation on this rumour mill below on the links. Now London's City is paying attention and Lithium plays will be back on the radar screens - security of supply is the name of the game here. Our International Lithium is developing supply chain for this rEVolution with its strategic partner Ganfeng Lithium.
Now we have another round of rumours about Apple and its electric iCar. We are getting to the critical mass after which it will be very difficult to keep project Titan closed from public. This time it is the article in Russian - you can Google translate it.
We can see from the pre-orders of Tesla's Powerwall the brand power of Elon Musk. Can you imaging Apple brand endorsing electric iCar? As we have discussed before, Apple has all means to produce an electric iCar and is working on it. This week former
designer of Apple Watch has confirmed it again.
"What makes International Lithium different from other junior miners - access to the capital. Our very deep technical team headed by Gary Schellenberg has identified our projects at the very beginning of the lithium interest in 2008. It took us few long years to bring Ganfeng Lithium to the table. Now this giant from China is financing our J/V projects after studying for years other lithium projects all over the world. Based on the previous results we are drilling now both J/V projects with more information to come in the coming weeks. China controls now 75% of battery grade lithium hydroxide and Ganfeng Lithium is one of the major players in this market. International Lithium is building the supply chain for this vertically integrated lithium business in China. Stay turned and I welcome all our new shareholders to the very exciting new industrial rEVolution we are building our business to be the part of."
"Apple iCar rumour mill continues with Tim Cook avoiding the questions about Apple iCar and Tesla, but he has not denied it outright! Few reported patent claims are supporting the development of Apple Electric iCar now, including the wireless charging.
This is the tectonic shift for our industry, Tesla motors has started the real electric rEvolution and has demonstrated the potential of Lithium empowered technology. Apple can change the auto-industry overnight with its confirmation of Electric iCar. Tim Cook has everything he needs to bring iCar on-line very fast:
- Opened Tesla Motors patents,
- Apple brand power and loyalty from its customers,
- Foxconn - the maker of iPhones and iPads - investing hundreds of million dollars in China to produce $15k electric car,
- Number of patents supporting the Apple Electric iCar development,
- Team of engineers working on the "Titan project" with specialist from Tesla and A123 among them.
- Pile of cash which can buy Tesla Motors "few times over".
You can find The Verge article below and my earlier entries covering this exiting subject. Our International Lithium teams are on the ground in Ireland now on Avalonia Lithium project preparing new sites for drilling. In Argentina, at Mariana Lithium project we are building the mining camp to conduct the pumping test and collect the bulk lithium brine sample for testing at the research facilities of our strategic partner Ganfeng Lithium in China. Read more."
MacRumors:
"Apple and BMW were in negotiations to use the German car manufacturer's car platform for its electric i3 for Apple's rumored car project, code-named "Project Titan", according to a
new report
from German business magazine
Manager Magazin
[
Google Translate
].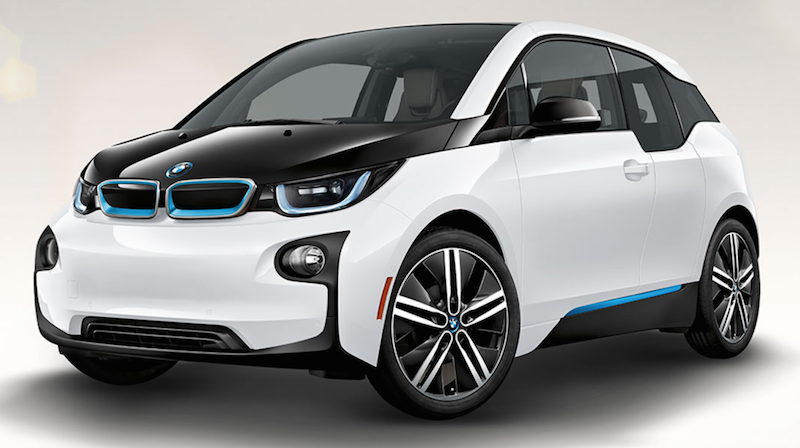 The Cupertino company was interested in the body of the i3, which is a small hatchback that has a shell made out of carbon fiber, helping keep the car light. The two companies began talks in autumn 2014, but broke off talks before committing to check in with each other and their plans periodically. The report also states that Tim Cook and Apple senior managers made a trip to BMW's factory in Leipzig, Germany to take a look at the production of the i3.
This isn't the first time BMW and Apple have been linked to be working on a car. In March, a report from German automotive magazine
Auto Motor und Sport
claimed
the two were in close negotiations to turn the i3 into an "Apple Car". However, BMW
denied
the claim to
Reuters
hours after the report surfaced.
Earlier this week, Apple
hired
Doug Betts, former Senior Vice President of the Chrysler Group and the global head of operations leading product service and quality, continuing the company's hiring of automotive experts. Additionally, Apple hired Paul Furgale, a researcher with a specialization in autonomous vehicles.
While details on Apple's car project have been scarce, there have been reports of Apple
recruiting talent
from the automotive industry, including poaching employees from Tesla, Ford and GM, and that the company has
hundreds of employees
working on its car project. Rumors suggest Apple is aiming to produce a car
by 2020
, but because Apple often works on projects that never see the light of day, it's possible the company could delay or shelve the project if it's not happy with its progress."