We have another great news for our green rEVolution. Another "Hell On Wheels" for the Oil industry is in the making. Audi promises to bring it with 500 km of range in 2018. Tesla Model X will have the head-start, but I welcome all competition! Now all Range Rover lovers will have a choice to go green in style. Interesting facts are that Nissan announced its cooperation with LG Chem on the new lithium battery first, after that LG Chem announced Lithium battery with 500 km range. We had video with 544 km range on Nissan Leaf screen and now Audi is talking about "powerful cells" from lithium battery specialists LG Chem and Samsung SDI.
You can read more about Lithium Battery Megafactories here.
International Lithium is working with Ganfeng Lithium who supplies Panasonic for its cells for Tesla Motors and companies like BYD, Boston Power and LG Chem.
German engineering and iconic brand will bring us another very important stepping stone to the mass market with Tesla Model 3, GM Bolt and Nissan Leaf with the increased range. What can be better advertisement of EVs than thousands of them cursing around? This move will allow for lithium technology to be adopted in the highly priced SUV sector, where electric cars are already on par with ICE ones. Cheaper lithium batteries change everything and we will have mass market in EVs once electric cars will be comparable to petrol ones. The future is here and it is electric!
Mr. Kirill Klip, President, International Lithium Corp. comments, "Our projects are advancing in tandem with rising lithium prices. The lithium supply chain is being stressed even before the commissioning of the Tesla Gigafactory and other megafactories from BYD, Foxconn, Boston Power and LG Chem. Our joint ventures with Ganfeng Lithium demonstrate that cooperation between companies with varying expertise in the raw materials supply chain can work to secure a supply of strategic commodities. In this case, lithium which is necessary for the clean energy initiatives announced by the U.S. and China. These two countries alone will provide mass markets for electric cars and home energy storage units increasing the demand for lithium batteries."
Car Advice:
Matt Campbell
Audi
has announced that its all-new pure electric SUV – which is hotly rumoured to be known as the
Q6 e-tron
– will have an electric driving range of "more than 500 kilometres".
The news comes following an announcement from the brand that it will be working on new "powerful cell modules" from battery specialists LG Chem and Samsung SDI. The two South Korean companies are set to invest in the cell technology ahead of supplying Audi with high-range battery packs for future models from their respective European plants.
The crux of the story, though, is that
Audi
has confirmed the "new technology will give drivers of the Audi sport utility vehicle a range of more than 500 kilometres". That's about as much as you can get out of a
Tesla Model S
.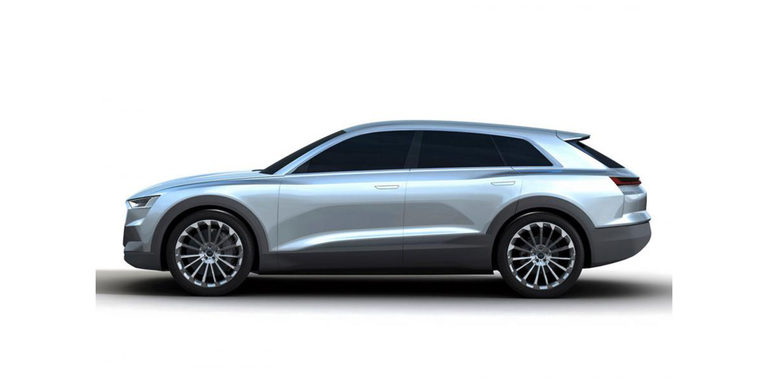 Professor Dr Ulrich Hackenberg, member of the board of management of Audi AG for development, said the vehicle will combine "an emission-free drive system with driving pleasure".
"We will optimally integrate the innovative cell modules developed with LG Chem and Samsung SDI into our vehicle architecture, thus achieving an attractive overall package of sportiness and range," Hackenberg said.
According to Dr Bernd Martens, member of the board of management of Audi AG for procurement, the move will see more buyers enticed by electric vehicles.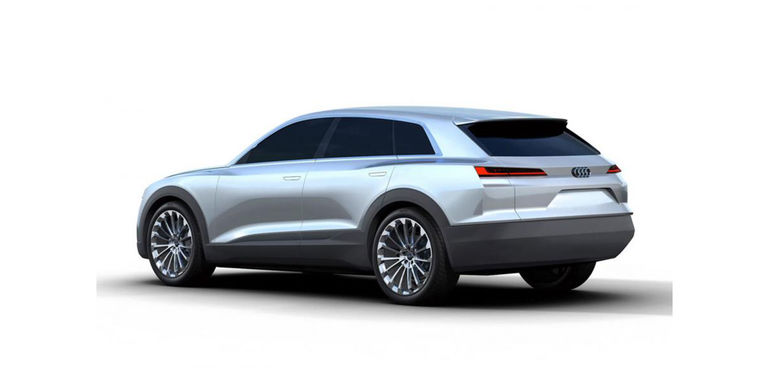 "Together with our South Korean development partners, we are bringing production of the latest battery‑cell technology to the EU and strengthening European industry with this key technology," said Martens.
The company claims the new "cell modules are to offer particularly high performance", which Marten claims will "allow us to supply a technological solution that makes electric cars even more attractive for our customers".
The new Audi Q6 is expected to hit production in 2018."